We've been to the doc and labs every day this weekend (fri sat sun). We received a biliblanket yesterday.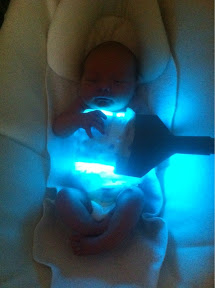 Bilirubin measures for jaundice. Since I'm o+ blood type and rick is A+, Sloan is A+. My liver has been filtering for her and now hers has to mature and filter for herself. The transition because of the mismatch can be rough. At least that's what I'm told is the likely cause. Either way, she should be leveling out now.
Additionally, Sloan lost 10% of her birth weight - so per doctors orders, I'm pumping and supplementing her feedings with an additional ounce of my milk AFTER I'm done nursing her. So far so good.
Today sloan's weight was up two ounces and her bilirubin levels are dropping so we will be going off the blanket tomorrow afternoon and testing her levels again on Tuesday morning and another weigh in.
I'm grateful we get tomorrow off to stay home and hopefully she will be done with her "sick visits" to the doc after Tuesday.
Tonight we gave Sloan her first bath since being home from the hospital. I am working hard to eat healthy and often and Sloan is too. I'm glad mom has been here to cook for me. She leaves tomorrow but I am looking forward to some time alone to sleep and nurse.
Sloan and I are exhausted and working hard to get where we need to be. often I'm done nursing and then I pump and lay down but then she's ready to nurse again.
Last Night I netted three hours of sleep. Today I finally managed two naps.
I love my baby girl so much. She is worth it, but this is really tough!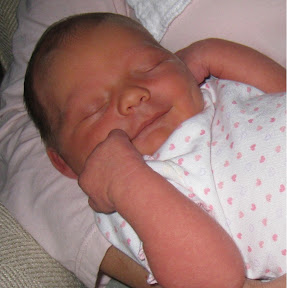 - Posted using BlogPress from my iPhone